The Hog Roast Bedford team are as passionate about hog roast catering today as we were when we first started out many years ago. We feel that our style of catering, our cooking technique and the exciting catering packages that we offer give our clients in Bedford something special when it comes to mobile catering for any event that is far removed from the usual fare that you may expect when hiring a local catering company.
Unique event catering in Bedford
Bedford is an interesting town that has many annual celebrations and festivals that appeal to all interests, including regattas, music festivals, and car shows. Outdoor events in Bedford attract a multitude of visitors every year and if you are seeking a mobile catering option that is ideally suited for large outdoor events, you will find it here at Hog Roast Bedford. Large public events in Bedford are always enhanced by providing an exciting mobile catering option and you will find exactly that if you hire us to cater for your event. We are able to provide a high volume of freshly made food for any large gathering in Bedford without compromising on quality.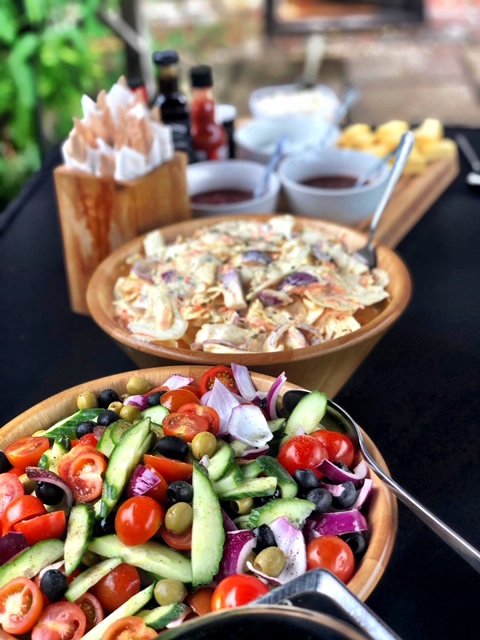 Our ability to make all of our food from scratch on-site no matter how many people we are feeding is something that sets us apart from other catering companies in the area. We feel at ease catering in any environment and we love preparing our food in full view of our diners. We aren't just a great catering option for large outdoor events in Bedford either. We take pride in our ability to catering in any setting, including smaller indoor venues and we never feel out of place in any location.
Whether you want us to provide some hearty hog roast sandwiches topped with crunchy crackling and homemade apple sauce to feed a large crowd, a varied buffet for a family party, or a 3-course meal for a special occasion, all of your food will be freshly made on-site by our experienced catering team.
A style of service that suits your event perfectly
The Hog Roast Bedford team are just as flexible in the style of service that we provide as we are in the types of locations that we can cater in. As important as the quality of the food is for your event, we also know that the level of service that you receive from us is just as important. We will present and serve your food in a way that matches the theme and style of your event. If you would like a more formal feel for a special occasion or a corporate event, we offer more traditional sit-down meals with full table service supplied by Hog Roast Bedford's events team, which can be preceded by a canape welcome reception with our own front of house staff on hand to greet your guests.
If you would prefer a buffet-style service where all of your guests are free to mingle, our attentive and approachable catering assistants will be on hand to assist you and your guests and keep everyone's plates piled high with delicious freshly made food. Whatever type of service you prefer, the Hog Roast Bedford team will deliver it.
Our advanced hog roast catering equipment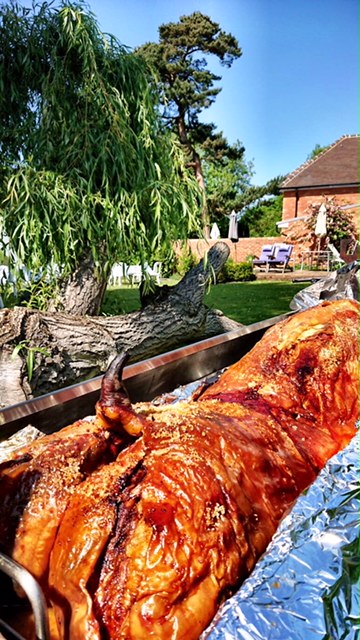 The Hog Roast Bedford team's cutting-edge hog roast catering equipment enables us to be so versatile in our approach to event catering in Bedford. Our super reliable and robust hog roast machines can be used in any environment, allowing us to prepare large volumes of high-quality food. We don't have a one size fits attitude all when it comes to the equipment that we use. We have a range of specialist catering machines of different sizes and that come with different features, enabling us to produce perfectly cooked hog roasts, whilst simultaneously preparing a range of barbecue dishes and side dishes too.
ankara escort
çankaya escort
ankara escort
çankaya escort
ankara rus escort
çankaya escort
istanbul rus escort
eryaman escort
ankara escort
kızılay escort
istanbul escort
ankara escort
istanbul rus Escort
atasehir Escort
beylikduzu Escort

Our highly effective and efficient catering equipment aids us in our ability to cater in any setting in Bedford because we don't have to rely on there being any kitchen facilities on-site in order for us to be able to cater to our fullest capacity. If you would like to try out the latest in hog roast catering equipment for yourself, we have some good news for you. We have several different models of hog roast machines available to hire, which are suitable for people of all levels of experience. Doing your own hog roast is a fun and impressive self-catering option, as well as being a surprisingly cost-effective way of feeding a lot of people.
Even if you don't have much catering experience, we will determine which machine is most suited to your needs and we will give you plenty of advice and tips to ensure you are able to achieve great results. If doing your own hog roast sound like an appealing prospect, the Hog Roast Bedford team will be able to make it happen!